Administrator
Staff member
Subscriber
A Russian passenger jet flew into a flock of birds then crash-landed in a cornfield just outside a Moscow airport Thursday, according to Russia's Federal Air Transport Agency.
The Ural Airlines Airbus A321 was carrying 226 passengers and a crew of seven from Moscow's Zhukovsky airport to Simferopol -- a city on the Crimean Peninsula -- when it ran into trouble.
Shortly after takeoff, the plane "collided with a flock of gulls," according a statement from the agency.
Some of the birds were sucked into its engines, it added.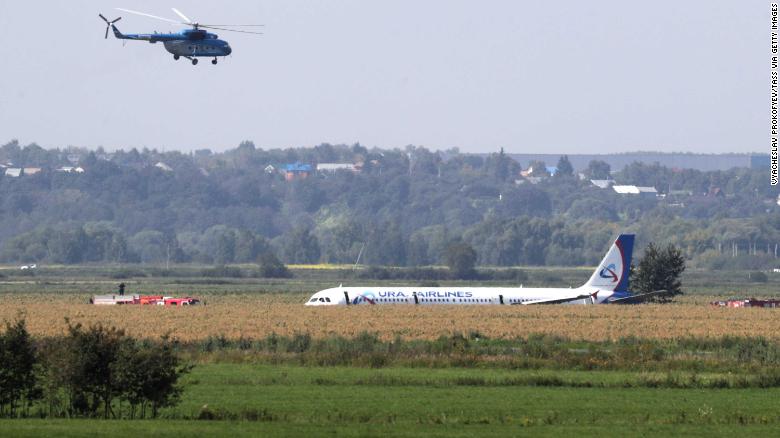 Emergency services assist at the scene on Thursday.
The emergency landing took place in a field less than a kilometer (0.62 miles) away from the airport's runway.
Videos posted to social media show the passengers of flight U6178 evacuating from the plane and making a path through the field.
In one video, a female passenger walking through the tall green stalks can be heard saying "second birth," noting that she was lucky to just be alive.
Pilot Damir Yusupov, 41, and co-pilot Georgy Murzin, 23, were praised by the airline for their professionalism in difficult circumstances.
"Precisely due to their professionalism, self-possession and coordinated actions (they) managed to land a plane without tragic consequences," a Ural Airlines statement said.
Read more
A miraculous escape for these lucky passengers. Although it's not something anybody would want to experience it's good to know the airbus range is proving very trustworthy in this kind of event.