A rock star and his band that personally i've never heard of had been kicking of via social media on the delay he experienced through security . There sounds like a mistake was made in the area he was sent to for the check to be completed, however it also appears that the 65 pieces of luggage had items not allowed on board including liquids . To me the fella comes across as a bit of a prima donna !!
Rock star's tirade against Liverpool John Lennon Airport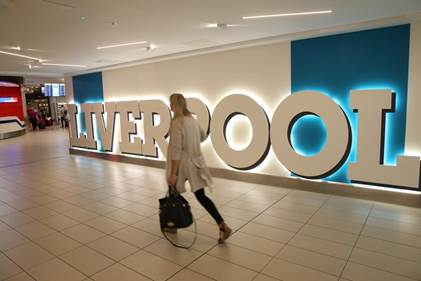 Transport
|
July 01 2018
|

Write a comment
AddThis Sharing Buttons
Share to LinkedInLinkedInShare to TwitterTwitterShare to FacebookFacebookShare to Google+Google+Share to EmailEmailShare to PrintPrint
Rock star Steve Van Zandt launched a blistering attack on Liverpool John Lennon Airport today, even calling on Yoko Ono to remove John Lennon's name from the site.
The E Street Band guitarist posted a Tweet on his account this afternoon, criticising his band's experience while being checked by security on arrival at Liverpool.
He tweeted: "Warning Rock Bands! Do not leave Liverpool from John Lennon Airport. The most arrogant and obnoxious security in 40 years of travel! Take the hour trip to Manchester it can't be worse! Liverpool! Of all places! Best audience, worst airport. Yoko should remove John Lennon's name!"
Van Zandt is currently in the UK touring with his band, Little Steven and the Disciples of Soul, which played the Liverpool O2 Academy last night, June 30.
Liverpool John Lennon Airport (LJLA) spokesman Robin Tudor was quick to apologise today, explaining that the security handling agent processed the band in the wrong area of the airport on their arrival.
He said Van Zandt's 26-strong party arrived by private flight at LJLA.
"They took an age to get through security because the handling agent processed them through the wrong area," said Mr Tudor.
He explained: "The handling agent deciced to process them through CP1, which is an area where staff and vehicles go through to get on to the airstrip.
"There were 26 in the party with all their luggage, equipment, liquids, etc.